Book a Truly Hilarious Hypnosis Stage Show
Entertainment
Program Today!
The "Trance-Master" Experience

More than a show – a Truly Hilarious and Definitive Powerhouse Comedy Entertainment Experience, hosted by America's most exciting celebrity stage hypnotist, where Audience members are the STARS of the show!
* Always Tasteful – * Venue Appropriate
* No Swinging Watches -* Just Amazing Fun!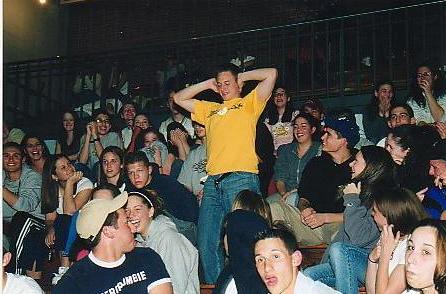 John has worked with groups both large and small, from Fortune 500's to mom-and-pop venues, from high school, college and university auditoriums to headlining to out rooms from Broadway, to Atlantic City, and being a well respected regular on the infamous Las Vegas Strip. He is adept at catering the content of his stage hypnosis shows to please each unique audience, for optimum high-energy entertainment value and utmost professionalism.
" From the moment you came on stage, our guests, ages 7-75, were mesmerized by your charm, your humor, and your amazing skill! With such humor and great energy, we watched you effortlessly hypnotize our guests. Our daughter and her friends were up for hours afterward laughing and reviewing all the skits in your show and comparing experiences; what it was like to be hypnotized to what it was like to be in the audience watching their friends. You helped to create memories for our family we will cherish for years to come.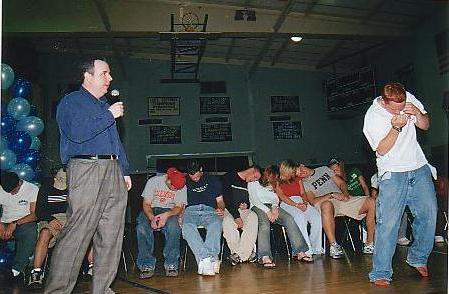 This was not only was that the best Hypnosis Stage Show I've ever seen, it was by far the best show I've ever seen, and I've been in the business for more than 30 years! Ron – Event Planner, NJ
We definitely will tell our friends about you and your show and would recommend you to everyone! We look forward to seeing you again at future events. "
A really wonderful, fantastic show!  You have real talent! We will be seeing each other again soon!  Clive Davis -Legendary Music Producer
Contact John Cerbone today to book your "Trance-Master" comedy stage hypnosis show – and find out for yourself what everyone is talking about!
Standard & Deluxe Shows are available for: Corporate Entertainment Events, University Hypnosis Shows, College Hypnosis Stage Shows, Conventions, Comedy Clubs, Cruise Ships, High Schools, Fairs, Feasts, Festivals, Organization & Charity Fund Raising, Office Parties, Holiday Parties, Trade Shows, Annual Meetings, Retirement Parties, Anniversary Parties, Weddings, Night Clubs, Private Parties, Political Fund Raisers, Special Occasions, Bar & Bat Mitzvahs, Religious Groups, Private Bookings, After Prom, Post-Prom, Lock-In's & Grad Night Entertainment, Sweet 16 Parties, Fraternity Rush, Sorority Rush, Active Senior Communities Club Events, Corporate Hypnotist Stage Shows, Public Schools, Parochial Schools, Private Schools, Graduation Lock-In, Grad Night Party, University Events, Campus Activities, Student Activities, Student Government, High School Club Events, College Club Events, Holiday Events — Any Celebration Occasion!
Dear John: I was amazed at your ability to capture the attention of your audience. You are truly the "Trance-Master!" As a AAEH (The Association to Advance Ethical Hypnosis) Past President and Certified Hypnotist, with many years of experience, I can truly say that I have never seen such thrilling and energetic stage hypnosis as you have performed it. You are truly gifted and talented. Jack
Powerhouse Comedy Hypnosis shows for any occasion, Worldwide and more . . .(The Deluxe Show has an opening act or acts.)
Fund-Raising Events
Does Your Group Need $$$ Money???
Comedy hypnosis entertainment events can help you to raise funds effectively. Professional Fund Raising for Groups, Colleges, High Schools, Teams, Organizations, Fraternal and Women's Groups, Relay for Life, Charities, Fraternities, Sororities, Charities, Institutions, Libraries & more!
Don't Miss Out – Schedule YOUR Show Today!
718-948-8623 or 718-227-4868
Please visit our sister site: John Cerbone's HypnosisStageShow.com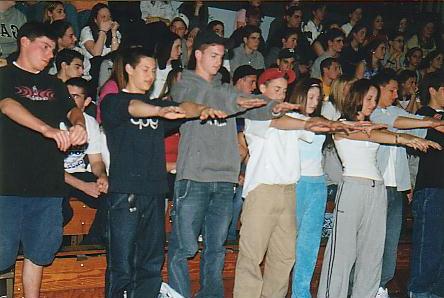 The Trance-Master = Fun for All!
Book your TRANCE-MASTER Comedy Hypnosis Stage Show Entertainment Event NOW for your corporation, college, school or organization for Fall, Winter, Spring or Summer!
You may have seen John Cerbone on MTV and MTVu, Fox News, Fox's 'Good Day Philadelphia' and YouTube, or heard the Trance-Master's hypnotic hilarity on numerous radio stations.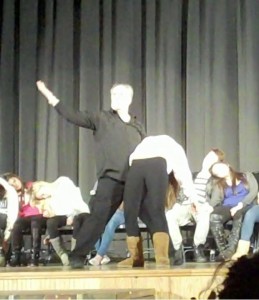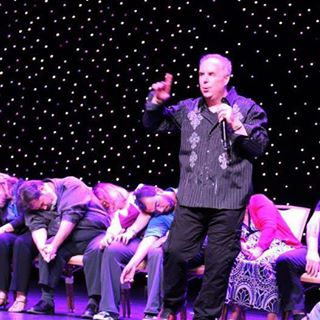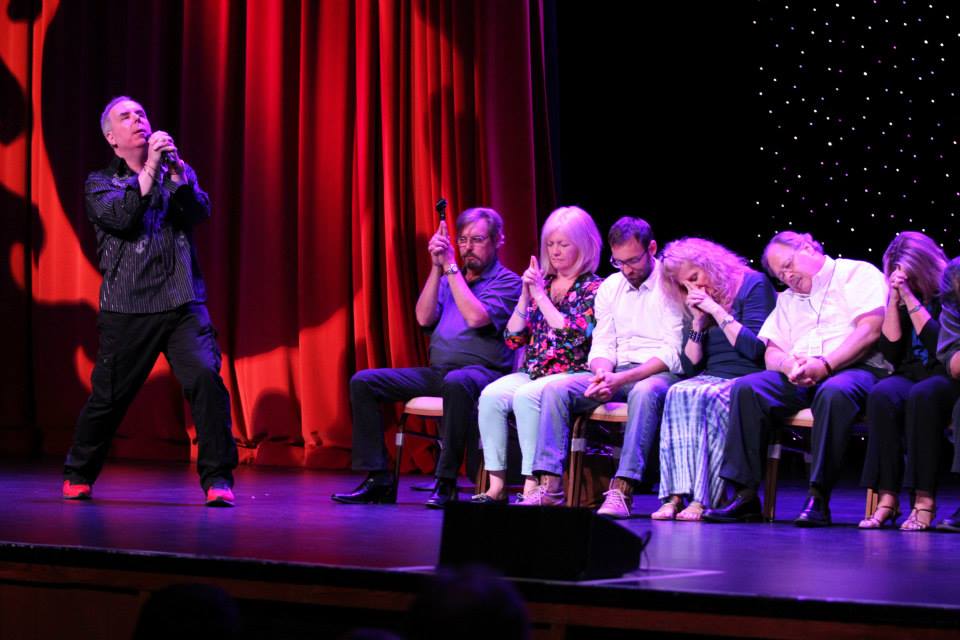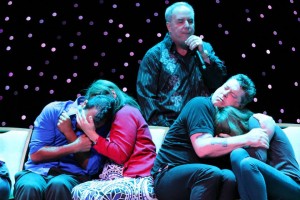 The Trance-Master, Hypnotist John Cerbone's Full YouTube Page – Thanks for subscribing!
He has appeared as a stage hypnotist at impressive venues across the country, including at Planet Hollywood, The South Point, and The Orleans Hotel Casino in Las Vegas, Harrah's Hotel Casino, Atlantic City at Comedy Clubs on Broadway, and stadiums and theaters over 2 dozen US States, in himCanada and Europe.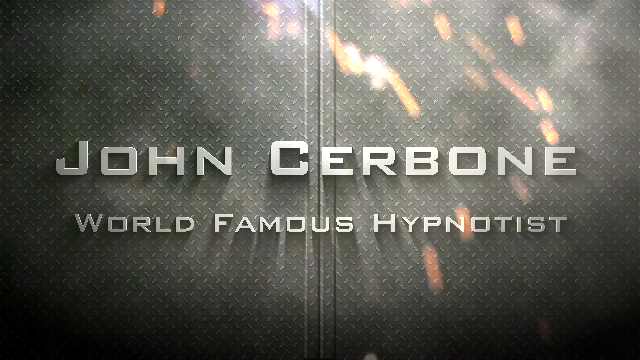 John is the author of Hypnotic Scripts That Work – The Breakthrough Book – A Script Encyclopedia for Professional Hypnotists, his new book, Power Hypnosis and is the World-Renown creator of "Speed Trance" instant hypnotic inductions, and is an instructor on the popular "Skits and Bits" training DVD, for creating astonishing stage hypnosis show routines.
---