Stressed Out by Work, Economy, Family – Life?
Learn to Step Back, Relax and Regain Control, Naturally

Enjoy Guided Relaxation to Remove Physical and Mental Indications and Experience less Stress

Rediscover Confidence and Personal Motivation to Succeed

Discover Simple Ways to Avoid Stress in the Future

Learn to Thrive, Love Life Again, Even When Facing Personal Challenges!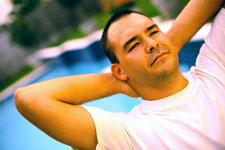 The process of Clinical Hypnosis is one of the most relaxing, rejuvenating experiences you can have. 
You can stop the effects of self-destructive stress and start self-hypnotizing – your life can improve, you can achieve beneficial results, while becoming more effective in your life, while enjoying the health benefits of the more stress-free you.
Call John Cerbone TODAY and set your appointment for discovering safe, simple, effective peace and relaxation.
718-948-8623 or 718-227-4868