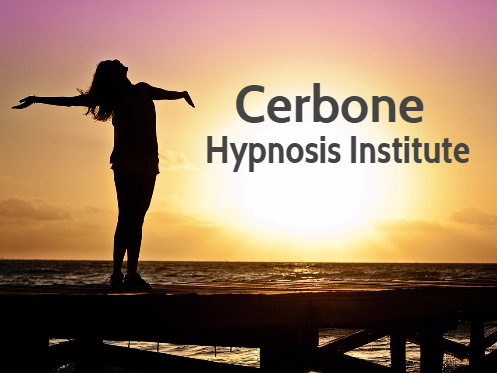 Call 718-948-8623 or 718-227-4868
No swinging watches or fancy dramatic effects. We provide proven clinical techniques in a comfortable, relaxed setting, designed to help you powerfully improve your quality of life.
The Cerbone Hypnosis Institute Provides custom written and designed Clinical Hypnosis Sessions on a variety of personal issue areas.
Many issues can be fully resolved in a single session, however some issues may require 3-5 sessions to help insure desired results.
Custom Designed Hypnosis Sessions to Help Adults and Couples:
Smoking Cessation

Weight Loss

Stress Management

Sales Force Motivation

Self Confidence

Self Esteem

Eliminate a Habit

Learning Enhancement

Better Memory & Recall

Test Score Improvement

Public Speaking Enhancement

Motivation

Find Something Lost

Get That Raise

Create A Breakthrough

Overcome Fears

Overcome Nail Biting

Stop Hair-pulling

Cope with Snoring

Beat Flying Fears

Overcome Gagging

Beat Writers Block

Enhance Creativity 

Better Sleep and Peaceful Rest

Road Rage Stress Management

Trusting in Life

Become more Attractive

Improve Finances

Generate Personal Success

Improve your Relationships

Surviving a Break-up

Brighter Outlook on Life

Learn to Meditate

Overcome Sadness

Trans-lingual Hypnotism (Hypnosis through a Translator)

Hypnosis Sessions for the Deaf

& 100's more life improvement issues!!! Call to find out more! 718-948-8623  or 718-227-4868
Certified Pediatric Clinical Hypnosis Sessions to Help Children:
Improved Schoolwork

Better Grades

Overcoming Fears

Eliminating a Habit

Building Self-Confidence / Self-Esteem

Improved Sports Performance

End Nail Biting

End Bed-wetting

Overcome Sadness

Surviving a Divorce

Losing Weight

End Thumb-sucking

Removing Sugar Habits

Behave Better at Home or School

Improving Reading Skills

Stop Stuttering

End Nightmares

Reduce Stress

Increase Concentration

Stop Lying

Stop Stealing

Improve Writing

Overcome Test Taking Anxieties

Improved Coordination

Let Go of Fears

Not Begin Smoking

Not Begin Drinking

Remaining Drug Free

Find Something Lost

Not Play with Food

Manage Pain

Overcome Hyperactivity

Manage ADHD

and so much more…
Call John Cerbone TODAY and create a targeted plan to help you reach your goals!     718-948-8623  or  718-227-4868